Press Release
OHCHR Regional Representative and Director of UNOHCHR-EARO begins three-day working tour of Eritrea
04 May 2022
Press Release
For Immediate Release
4 May 2022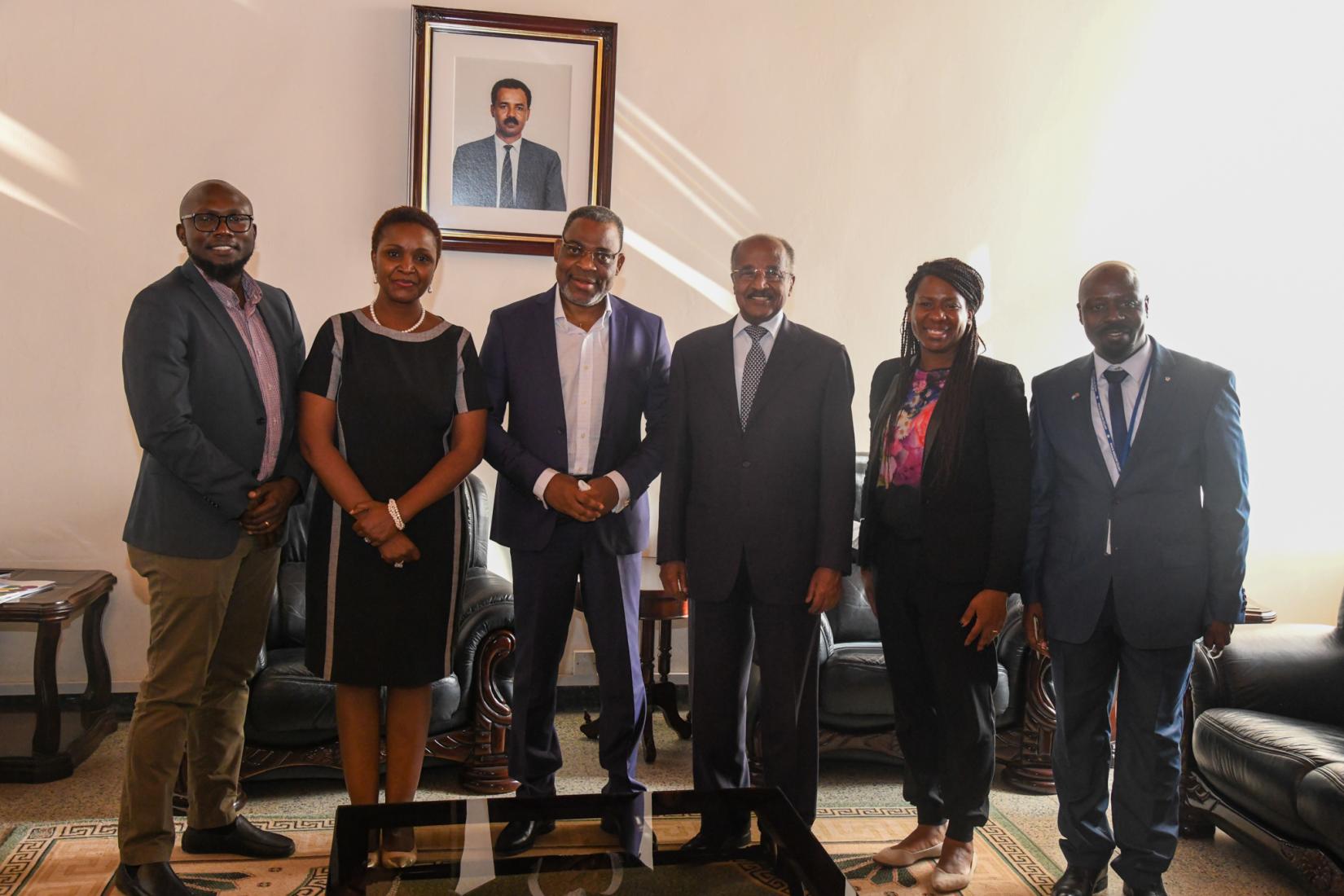 ASMARA, Eritrea – The Regional Representative, Office of the High Commissioner for Human Rights, East Africa Regional Office (OHCHR-EARO), and Representative to African Union, Mr. Marcel C. Akpovo has begun a three-day official visit of the State of Eritrea. He is accompanied by the Deputy Regional Director Ms. Maymuchka Lauriston and Mr. Anganile Mwenifumbo, Human Rights Officer of UNOHCHR-Geneva.
During the visit, the delegation will hold high-level technical talks with Senior Government Officials and UN Development Partners, on strengthening the justice sector reforms.
This visit comes four months after the high-level visit by Regional Directors in January 2022, during which, the UN Sustainable Development Cooperation Framework was launched.
#Ends
Notes to Editors
This Press Release has been drafted joint by the United Nations Development System in Eritrea and the UNOHCHR-EARO. The UN in Eritrea is committed to working in close partnership with the Government of the State of Eritrea and Development Partners to contribute to the attainment of the Sustainable Development Goals by 2030.
If you would like to keep up to date with news and information about this high-level visit and the work of the UN in Eritrea, you can follow the UN in Eritrea Twitter account @UNinEritrea, @OHCHR_EARO and that of the Resident Coordinator in Eritrea @AmaSande
Media Contacts
William Silamawia, Communications Officer
UNDP and Resident Coordinator's Office
Paa Kwesi A. Cudjoe 
Human Rights Specialist
OHCHR Regional Office for East Africa
UN entities involved in this initiative
OHCHR
Office of the United Nations High Commissioner for Human Rights
RCO
United Nations Resident Coordinator Office