Our Team in Eritrea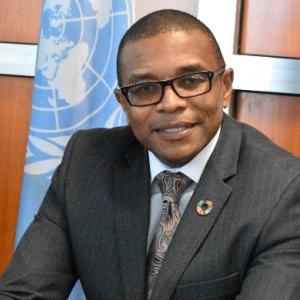 James Wakiaga
UNDP
Representative
James Wakiaga is the UNDP Resident Representative in Eritrea since April 2019. He previously served as Senior Economist with UNDP in Ethiopia and Zimbabwe. Prior to this, he worked as Chief Economist/Director in Kenya's Foreign Service and served as Economic Counsellor at the Kenya Embassy in Washington DC. He has contributed to several knowledge products on Poverty, MDGs, SDGs, Human Development and Economic Growth with a focus on Africa.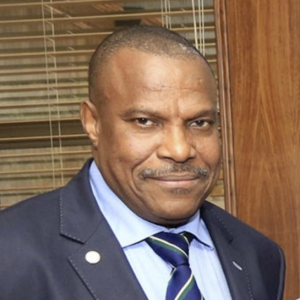 Martins Ovberedjo
WHO
Representative
Dr Martins Ovberedjo (Nigeria) is the Country Representative of the World Health Organization in the State of Eritrea since August 2019. Previously, he served as the Country Representative of the World Health Organization in Botswana. He has over 30 years of experience in health systems and service delivery at both the national and international levels.
Dr Ovberedjo is a medical doctor by training. He holds a Master's in Public Health and Business Administration.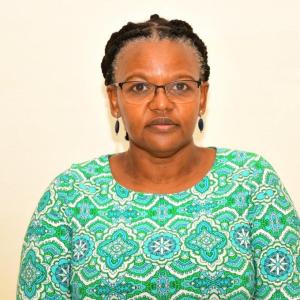 Bucyana Kawira
UNIDO
the UNIDO Representative a.i. to Kenya, Seychelles, Comoros, Eritrea, and South Sudan
Bucyana Kawira is the UNIDO Representative a.i. to Kenya, Seychelles, Comoros, Eritrea, and South Sudan since (2019). She previously served as Industrial Development Officer with UNIDO in the HQ Offices in Vienna, Austria. She has over 20 years' experience in Agro -Industry development. She holds a master's degree in Food Safety and Quality Assurance from University of Guelph, Ontario Canada and speaks English and Swahili.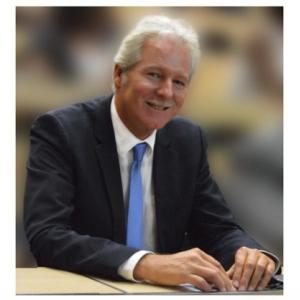 Gijzen Hubert (Professor)
BelAU
UNESCO Regional Director for Eastern Africa in Nairobi, and as UNESCO Representative to Kenya, Comoros, Djibouti, Eritrea, Madagascar, Mauritius, Rwanda, Seychelles, Somalia and Uganda
Prof. Hubert Gijzen holds a PhD in Biotechnology and has an established career of over 38 years in both academics and international cooperation for sustainable development. Throughout his career, he has lived and worked in various countries in Africa, Asia, Latin America, and Europe, in a range of senior functions as Full Professor and Chair in Universities, as a Diplomat, Team Leader, Regional Representative, and currently as UNESCO Regional Director and Representative.
Besides his current work for UNESCO, he holds academic positions as full Professor of Environmental Biotechnology at IHE Delft Institute for Water Education (since 1995) and as Visiting Professor in other institutions. He has published over 400 articles and books and presented numerous keynotes in the fields of water management, microbiology, environmental sciences, biotechnology, and sanitary and environmental engineering. He also covered topics on international cooperation, sustainable development, the MDGs, SDGs, big data and climate change. He served in various international advisory functions and on Boards of prestigious Institutes and programmes.

Hubert Gijzen joined the UN in 2006 as the Director of the UNESCO Regional Science Bureau for Asia and the Pacific based in Jakarta, Indonesia. In 2015, he was appointed as the Regional Director of the UNESCO Regional Office for Southern Africa in Harare, Zimbabwe. As per July 2021 he serves as UNESCO Regional Director for Eastern Africa in Nairobi, and as UNESCO Representative to Kenya, Comoros, Djibouti, Eritrea, Madagascar, Mauritius, Rwanda, Seychelles, Somalia and Uganda. He is the UNESCO Representative to SADC and COMESA, serves on the UN Regional Directors Team and is member of the UN Regional Coordination Platform for Africa.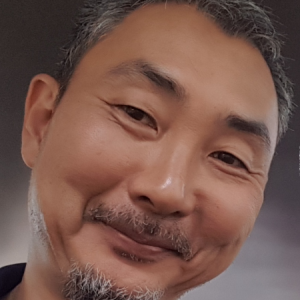 Keita Ohashi
UNFPA
Representative UNFPA Eritrea
Keita has more than 20 years working in the area of population and development with UNFPA. He worked for country offices in Senegal, Chad, and DRC. Keita also worked for NY HQ with Africa Division at the time. His most recent post was Representative in Gabon country office.

Keita has also working experiences with the Japanese International Cooperation Agency (JICA) and private sector. Keita is a national of Japan. He holds a Bachelor in Geography, a Master in Economics and has recently resumed Ph.D in Demography (Universite de Montreal).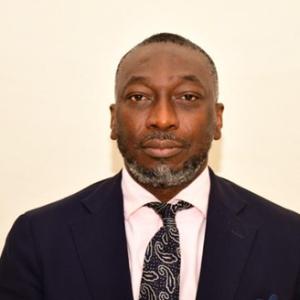 Maitumbi Ishaku
Senior Advisor in the Regional Officer for Africa, UN-HABITAT covering Eastern and Horn of Africa Region.
Ishaku Maitumbi is the Senior Advisor in the Regional Officer for Africa, UN-HABITAT covering Eastern and Horn of Africa Region. He is a chartered urban planner (MRTPI) with over 20 years' professional experience in the sector, including more than 12 years with the United Nations. He previously served in Somalia, Iraq, Kosovo, Ethiopia and Nigeria, amongst other places. Prior to joining the United Nations, he was a United Kingdom civil servant in local and regional/central government. Ishaku specialises in urbanization, displacement and local government systems strengthening, unban resilience, especially in post-conflict and developing environments. This varied experience is backed up with an MSc in Urban Planning and International Development (Oxford Brookes, UK).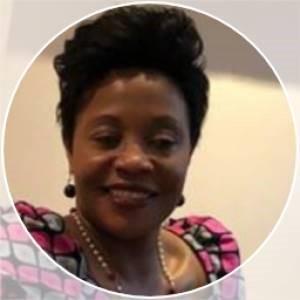 Margaret Oduk
UNEP
Head of Liaison Office to AUC & ECA and Representative to Ethiopia /Eritrea OiC
Ms. Margaret Oduk, an environment policy expert has been with UN Environment Programme for over 15 years in different capacities. Prior to her current post, she was UNEP's Focal Point for global Biodiversity - Multilateral Environmental Agreements (MEAs) managing several high profile projects. Ms. Oduk is an Alumni of the United Nations University Institute of Advanced Studies. A Kenyan national, Ms. Oduk has a Masters and Ph. D in Resource and Environmental Management from the Australian National University in Canberra Australia.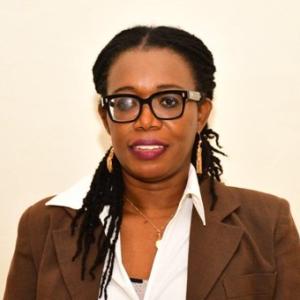 Ms. Mama Keita
AA
Director of the sub-regional office for Eastern Africa of the United Nations Economic Commission for Africa (ECA)
Ms. Mama Keita is the Director of the sub-regional office for Eastern Africa of the United Nations Economic Commission for Africa (ECA) based in Kigali. She has worked in the field of development economics for over 20 years. Prior to her employment at ECA Ms. Keita held positions as Economic Advisor to the Prime Minister of Guinea and Poverty Economist at the World Bank in Burkina Faso. She has assumed various academic roles, conducted various international consultancies, and carried out several research studies and publications. She holds a Masters in Statistics and Applied Economics from ENSEA in Abidjan, Côte d'Ivoire and a PhD. in economics from the University of Montreal, Canada.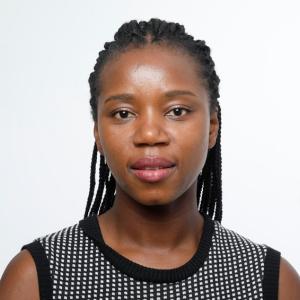 Mukonyora Bernadette
IFAD
IFAD Country Director for Eritrea
Bernadette Mukonyora is the Country Director for IFAD in Eritrea and South Sudan since 2019. She previously served as Coordinator for the Regional Grants Programme with IFAD in the East and Southern Africa Region, managing a portfolio of over USD 150 million, focused on piloting innovations in the agriculture and rural development sectors. Prior to that, Bernadette held several positions as project task manager for rural and agriculture development projects, and as institutional lead for policy engagement including for the African Green Revolution Forum, AUDA-NEPAD. Bernadette has worked in various advisory functions, with a focus on quality assurance, risk and compliance with corporate policies, and has contributed towards various institutional reform initiatives and change agenda. She has over 15 years working experience in design, management & implementation of rural and agriculture development interventions in the East and Southern Africa Region and engaging in pro-poor agri-food policy analysis and development. Her highest educational attainment is a master's degree in Food Systems and International Agri-food Governance from Universitat Oberta de Catalunya, Spain. She speaks 4 languages.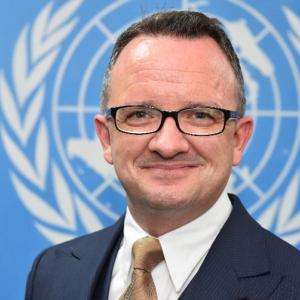 Neil Walsh
UNODC
Regional Representative for UNODC in Eastern Africa based in Nairobi, Kenya.
Neil Walsh joined the United Nations in January 2016 and, since December 2021, is the Regional Representative for UNODC in Eastern Africa based in Nairobi, Kenya. He is the Head of Mission for 13 countries in the East Africa and Western Indian Ocean Region. He and his staff deliver the UN Office on Drugs and Crime's Strategic Vision for Africa's response to crime, terrorism, security, and health threats. From 2016-2021, Neil led UNODC's global Cybercrime, Anti-Money Laundering and Counter-Financing of Terrorism Department in Vienna. Prior to joining UNDOC, Neil served for over 15 years within the UK National Crime Agency countering international serious organised crime and terrorism including long-term postings to Europol HQ in The Hague and the British High Commission in Malta. He holds a B.Sc. (Hons) in Psychology & Criminology and an M.Sc. in Criminal Investigation. He is also an experienced Emergency Medical Technician. In his spare time, Neil advocates for bowel cancer (colorectal cancer), brain haemorrhage, sepsis, pulmonary embolism, and Crohn's disease awareness (having survived all of these conditions).You can follow him on social media (@NeilWalsh_UN) and listen to his podcast with Under Secretary-General Melissa Fleming here: https://www.un.org/en/awake-at-night/S3-E2-how-do-we-get-better-after-this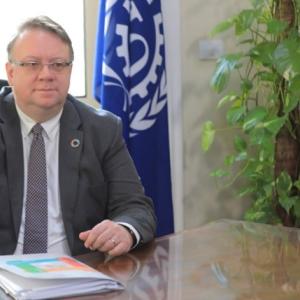 Oechslin Eric
Director of ILO Country Office for Egypt and Eritrea.
Eric Oechslin is a French economist holding a postgraduate certificate in mathematical economy and econometrics from the Pantheon-Assas University (Paris). Before joining the ILO, he had worked for more than 13 years as Senior Adviser for Europe at the International Organization of Employers (IOE) which is the largest business organization dealing with labour and social issues. He had, inter alia, managed two specific projects for the Western Balkans respectively on social dialogue and on employment. He was also the organizer of the IOE European Meeting which brings together, each year in a different country, national European employers' organizations to discuss the main issues for business in Europe. He was also the IOE specialist on the administration, programme and finance of the ILO at its Governing Body and was also responsible for activities related to social security (including the social protection floor), human resources, and the fight against human trafficking and corruption. He was the IOE Sherpa for the G20 in France and participated in the G20 consultations and meetings on labour and employment issues.
In 2012, he joined the ILO as Senior Specialist for Employers' Activities for the North African region. He has been in charge of providing technical and political support to employers' organizations from 12 countries. Amongst the main achievements, human resources academies were established in Algeria, Egypt, Tunisia and, soon, in Morocco as well the assessments of several business associations to guide them towards more members-oriented approach. In April 2019, he was appointed Director of the ILO Decent Work Team for North Africa and the ILO Country Office for Egypt and Eritrea.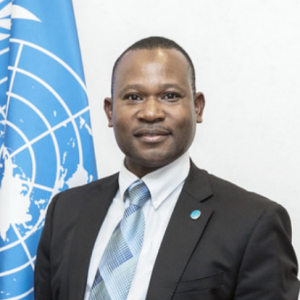 Saeed Baencie
FAO
Representative
Mr Bancie (Ghana) has more than 20 years of professional experience, mostly with NGOs. He joined FAO in 2014 as Investment Officer, FAO Somalia, based in Nairobi, Kenya and served as Agribusiness Officer from 2015 through 2018.
Mr Bancie holds a Bachelor's degree in Development Planning from the University of Science and Technology, Kumasi, Ghana, a Master's Degree in Development Administration and Planning from UCL, University of London, UK, and a Master's Degree in International Development and Social Change from Clark University, Worcester, USA.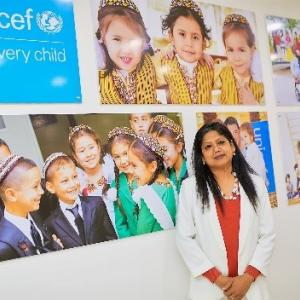 Shaheen Nilofer
UNICEF
Representative
Ms Shaheen Nilofer has 27 years of experience. She notably served as Chief Field Office, in UNICEF State Office in Chhattisgarh (Central India) for over four years. Shaheen also served as UNICEF Representative to the Royal Government of Bhutan from 2012 to June 2016 and Government of Turkmenistan from 2016-May 2019. Prior to joining UNICEF India, Shaheen served in Oxfam GB, India and later in South Asia from 1993-2008 in various capacities. Ms Nilofer holds a Doctorate in Gender Studies and has a Master's degree in Sociology.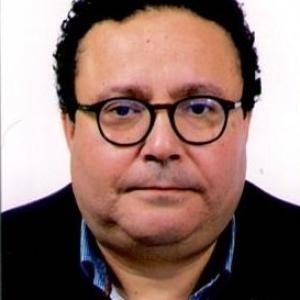 Soufiane Adjali
UNHCR
Representative
Mr Soufiane Adjali began his international career in 1994 as a Human Rights Officer (War Crimes Investigator) in Rwanda, where he was part of the first field Operation of the OHCHR. He also worked for the ICRC and the UN Peace Keeace Peacekeeping Mission in Bosnia and Herzegovina. With the UNHCR, he served in several countries, including in Africa, America, Europe and the Middle East.
Mr Adjali is a jurist by training.

Therese Poirier
UNAIDS
Representative
Therese U. Poirier is currently the UNAIDS Country Director for Eritrea. Before she has been respectively the UNAIDS Country Director for Mali and Malawi.
Ms Poirier has over 25 years of blended experience in results-oriented, human rights-based and people-centred programs. Throughout her career, she has worked in various capacity in health program development with focus on HIV/AIDS, SRHR, MNCH, Health systems strengthening, Community development, Gender equality. She has an extensive experience in Regional program management, capacity building, strategic planning, policy formulation which she acquired in various geographical areas including Canada, Latin-America, the Caribbean, and Sub-Saharan African countries.

She holds a master's degree in Administration (International Management) from the University of Québec (Canada). She also holds a master's degree in Economics from the University of Burundi. Born in Rwanda, Ms. Poirier is a Canadian citizen. She speaks English, French, Swahili, Lingala, Kinyarwanda and has some knowledge of Spanish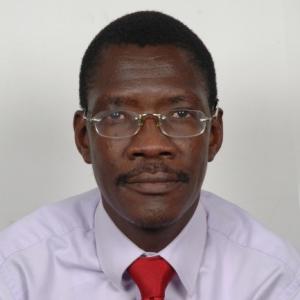 Vincent Omuga
OCHA
Head of Office
Vincent Omuga has been the Head of Office of OCHA Eritrea since July 2021. He has 21 years of experience in the UN common system. Prior to his joining the Eritrea office, he worked as the Deputy Head of Office in OCHA Nigeria and the OCHA Regional Office for the Pacific Islands based in Fiji. Before this, he worked in OCHA Philippines and Zimbabwe Offices as the Head of Coordination. He has also served as the Head of Sub-Office in OCHA Nepal and as Humanitarian Affairs Officer for OCHA in Sudan and Geneva. Vincent's further experience includes working with UNHCR in refugee settings in Kenya and Sudan.

He holds a Master's degree in Law from the University of London and a second Post Graduate degree in Diplomacy and International Relations. He is married with four children.