Press Release
UNHCR Regional Delegation concludes two-day working tour of Eritrea
23 April 2022
Press Release
For Immediate Release
23 April 2022

ASMARA, Eritrea – UNHCR's Regional Director for the East and Horn of Africa and the Great Lakes (EHAGL), Ms. Clementine Nkweta-Salami has concluded her two-day official visit to the State of Eritrea. She was accompanied during the mission by the Head of the Protection Services for the EHAGL Regional Bureau, Mr Charles Mballa.
During the visit, the UNHCR delegation held high-level talks with Eritrea's Minister of Foreign Affairs H.E. Osman Saleh Mohammed, Minister of Information Yemane Gebremeskel and the Head of Political Affairs and Presidential Adviser, Mr. Yemane Gebreab. They also had the opportunity to meet with development partners in Eritrea and the UN Country Team.
"I welcome and appreciate the cordial and frank discussions held throughout our visit.  I look forward to continuing the dialogue with the Government of the State of Eritrea on various issues of mutual concern," said Nkweta-Salami.
ENDS
Notes to Editors
The United Nations Development System in Eritrea is committed to working in close partnership with the Government of the State of Eritrea and Development Partners to contribute to the attainment of the Sustainable Development Goals by 2030.
If you would like to keep up to date with news and information about this high-level visit and the work of the UN in Eritrea, you can follow the UN in Eritrea Twitter account @UNinEritrea and that of the Resident Coordinator in Eritrea @AmaSande
Media Contacts
William Silamawia, Communications Officer
UNDP and Resident Coordinator's Office
Tina Ghelli
Senior Communications Advisor
UNHCR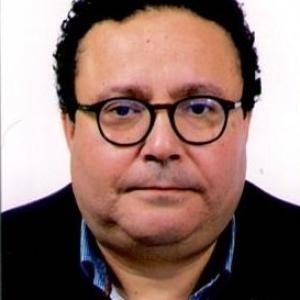 Soufiane Adjali
UNHCR
Representative
Mr Soufiane Adjali began his international career in 1994 as a Human Rights Officer (War Crimes Investigator) in Rwanda, where he was part of the first field Operation of the OHCHR. He also worked for the ICRC and the UN Peace Keeace Peacekeeping Mission in Bosnia and Herzegovina. With the UNHCR, he served in several countries, including in Africa, America, Europe and the Middle East.
Mr Adjali is a jurist by training.

UN entities involved in this initiative
RCO
United Nations Resident Coordinator Office
UNHCR
United Nations High Commissioner for Refugees